windows and doors from the WoodAluminium series
LAK120 plan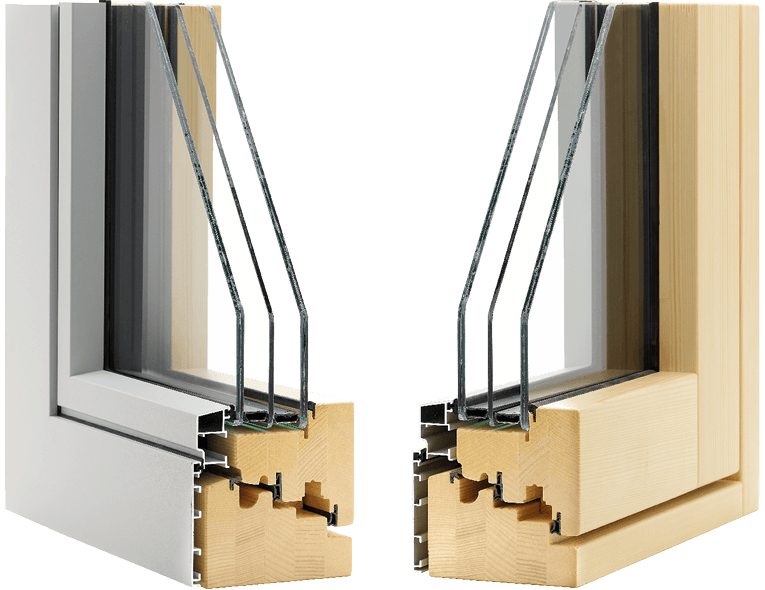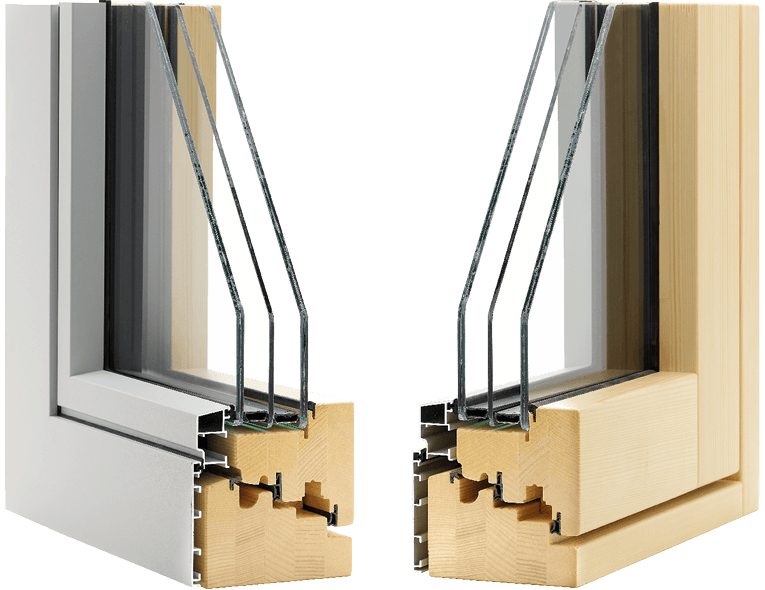 The excellent thermal and acoustic insulation of wood-aluminium in a version with a thicker interior frame so that it is aligned with the panel.
Unit composed of 132-mm fixed frame and 120-mm moving frame, with quadruple sealing profile and four seals, equipped with exterior aluminium profile casing featuring open joints, fastened to the wood using clips with a 5 mm gap to guarantee proper air circulation and free expansion of materials.
Exterior aluminium coating available in a wide range of finishes, including faux wood and matt RAL colours.
54-mm thick triple glazing with perimeter seal.
Sezione Telaio mm 103/112 x 97
Trasmittanza termica:
Glass Ug value 0.5 W/(m²K) at 54 mm thick
Window Glass 4-20Ar-4-20Ar-33.1 Low-E warm edge
1 panel Virtual dimensions 1000 x 1480 mm
Extra-softwood 0,88
Softwood 0,92
Semi-hardwood 0,98
Hardwood 1,00
2 panels Virtual dimensions 1230 x 1480 mm
Extra-softwood 0,94
Softwood 0,98
Semi-hardwood 1,00
Hardwood 1,10
French window Glass 33.1-20Ar-4-18Ar-33.1 Low-E warm edge
1 panel Virtual dimensions 1000 x 2180 mm
Extra-softwood 0,85
Softwood 0,89
Semi-hardwood 0,94
Hardwood 0,97
2 panels Virtual dimensions 1480 x 2180 mm
Extra-softwood 0,86
Softwood 0,90
Semi-hardwood 0,96
Hardwood 0,99
Air permeability (window and French window) Class 4
Window Class 9A
French window Class 7A
Window Class C4
French window Class C4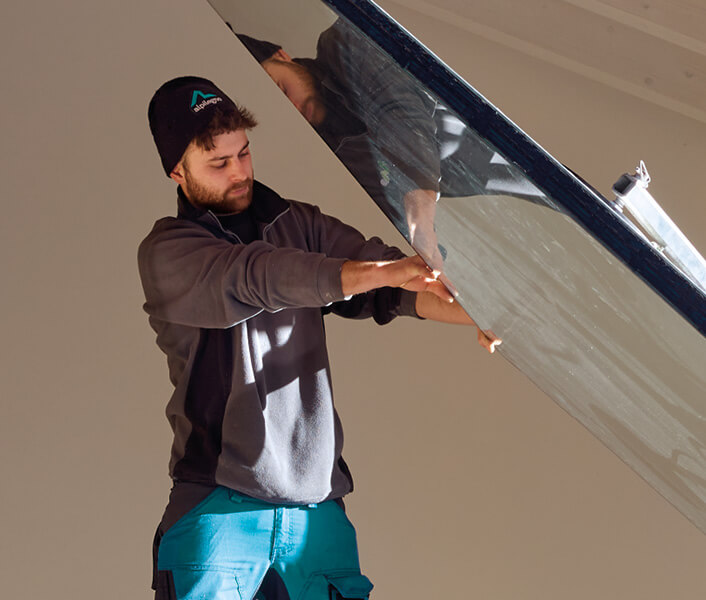 laying:
we do it
just perfect