windows and doors from the Wood series
LK92 ALPE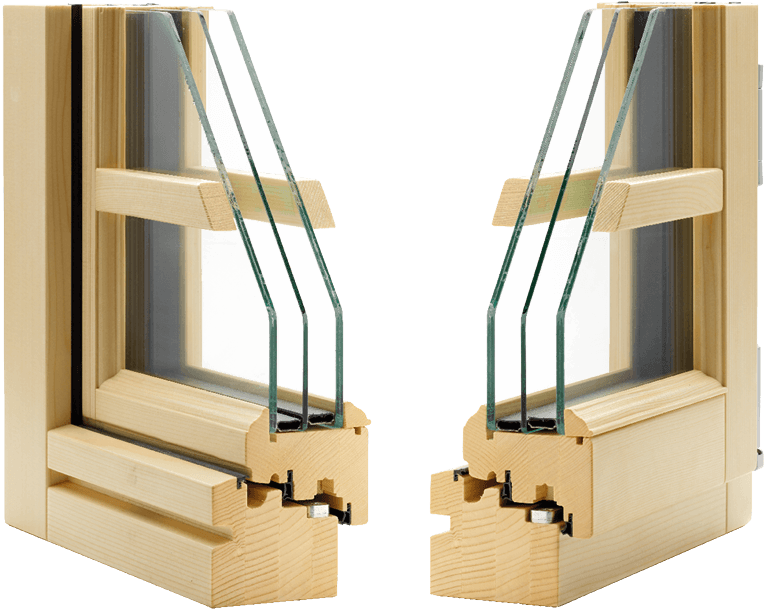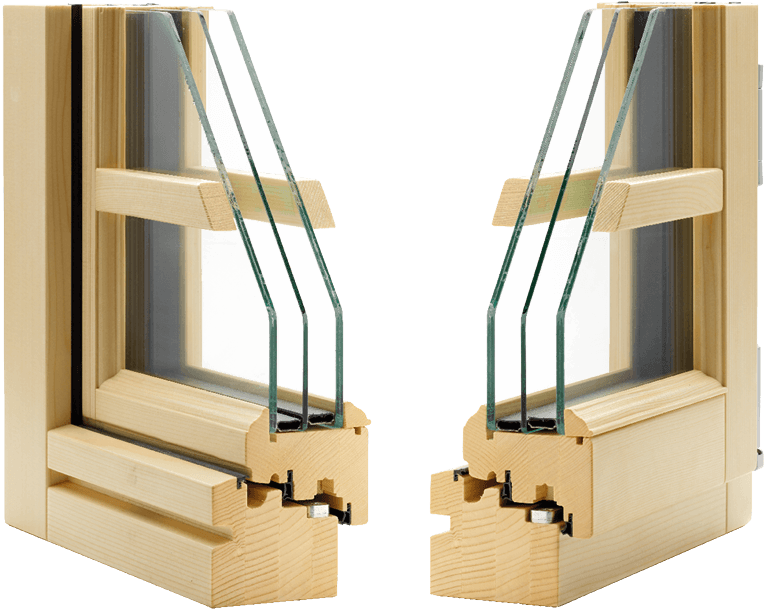 Wooden forms inspired by a traditional rustic look combined with high-performance thermal and acoustic insulation.
Unit composed of fixed frame and moving frame, 92 mm thick,with triple sealing profile and three seals, equipped with top-quality certified fittings.
54-mm thick triple glazing mm with perimeter seal, held in the panel with a system of clips and screws hidden by internal glazing beads for optimal security and a very clean look.
The bottom of the unit is protected with a drip edge along the moving frame and a run-off channel along the bottom of the fixed frame, both in silver or bronze-finish anodised aluminium.
Frame cross-section mm 92 x 84
Window-panel cross-section
mm 92 x 82
Thermal transmittance:
Glass Ug value 0.5 W/(m²K) thickness 54 mm
Window Glass 4-20Ar-4-20Ar-33.1 Low-E warm edge
1 panel Virtual dimensions 1000 x 1480 mm
Extra-softwood 0,81
Softwood 0,85
Semi-hardwood 0,95
Hardwood 0,95
2 panels Virtual dimensions 1540 x 1480 mm
Extra-softwood 0,89
Softwood 0,94
Semi-hardwood 0,94
Hardwood 0,98
French window Glass 33.1-20Ar-4-18Ar-33.1 Low-E warm edge
1 panel Virtual dimensions 1000 x 2180 mm
Extra-softwood 0,76
Softwood 0,80
Semi-hardwood 0,88
Hardwood 0,88
2 panels Virtual dimensions 1540 x 2725 mm
Extra-softwood 0,85
Softwood 0,90
Semi-hardwood 0,90
Hardwood 0,93
Air permeability (window and French window) Class 4
Window Class 9A
French window Class 6A
Resistenza al carico di vento
Window Class C4
French window Class C4
Load capacity of safety devices 350 N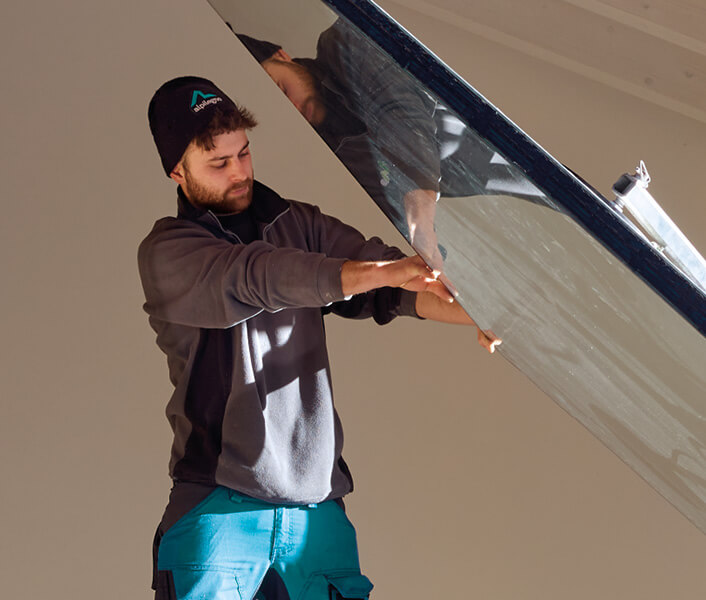 laying:
we do it
just perfect