windows and doors from the WoodAluminium series
LAK81 LINEA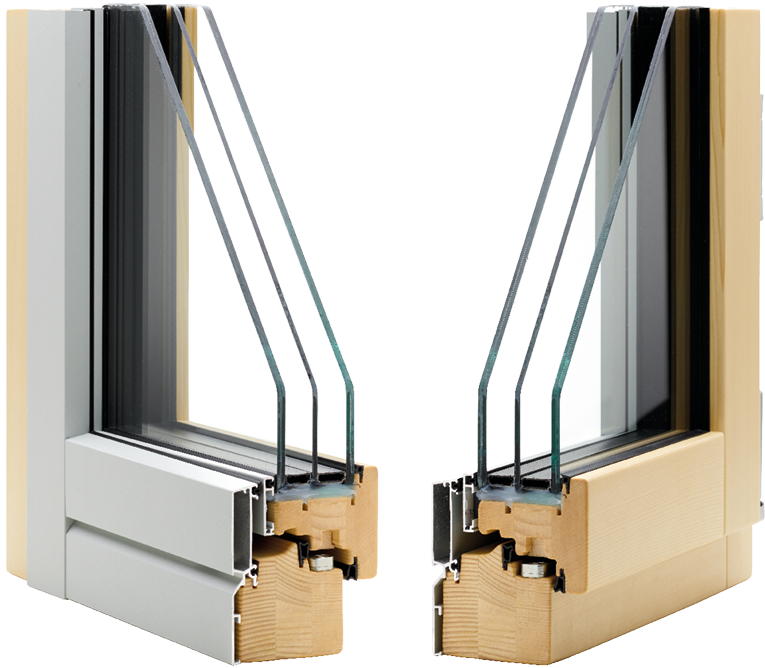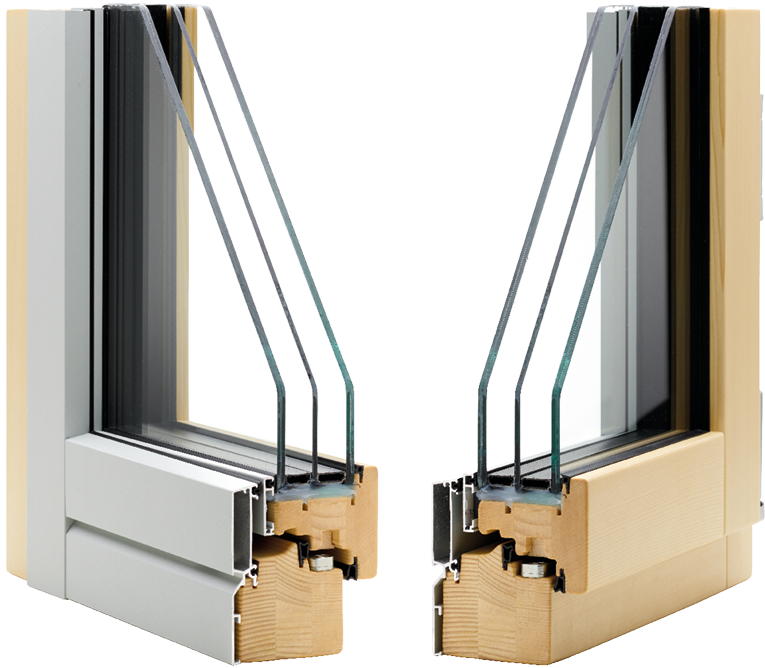 High-performance insulation is paired with extremely clean and minimalist design where the fixed frame and moving frame form a single continuous line. The unit can be installed flush with the wall, maximising natural light indoors.
Unit composed of fixed frame and moving frame, 81 mm thick, with triple sealing profile and three seals, equipped with exterior aluminium-profile casing.
Exterior aluminium coating available in a wide range of finishes, including faux wood and matt RAL colours.
54-mm thick triple glazing with perimeter seal.
Frame cross-section mm 79 x 110
Window-panel cross-section mm 81 x 70
Thermal transmittance:
Glass Ug value 0.5 W/(m²K) at 54 mm thick

Window Glass 4-20Ar-4-20Ar-33.1 Low-E warm edge
1 panel Virtual dimensions 1000 x 1480 mm
Extra-softwood 0,84
Softwood 0,88
Semi-hardwood 0,94
Hardwood 0,97
2 panels Virtual dimensions 1230 x 1480 mm
Extra-softwood 0,90
Softwood 0,95
Semi-hardwood 1,00
Hardwood 1,00
French window Glass 33.1-20Ar-4-18Ar-33.1 Low-E warm edge
1 panel Virtual dimensions 1000 x 2180 mm
Extra-softwood 0,81
Softwood 0,84
Semi-hardwood 0,89
Hardwood 0,92
2 panels Virtual dimensions 1480 x 2180 mm
Extra-softwood 0,83
Softwood 0,87
Semi-hardwood 0,92
Hardwood 0,94
Air permeability (window and French window) Classe 4
Window Class E1050
French window Class 7A
Window Class C5
French window Class B4
Load capacity of safety devices 350 N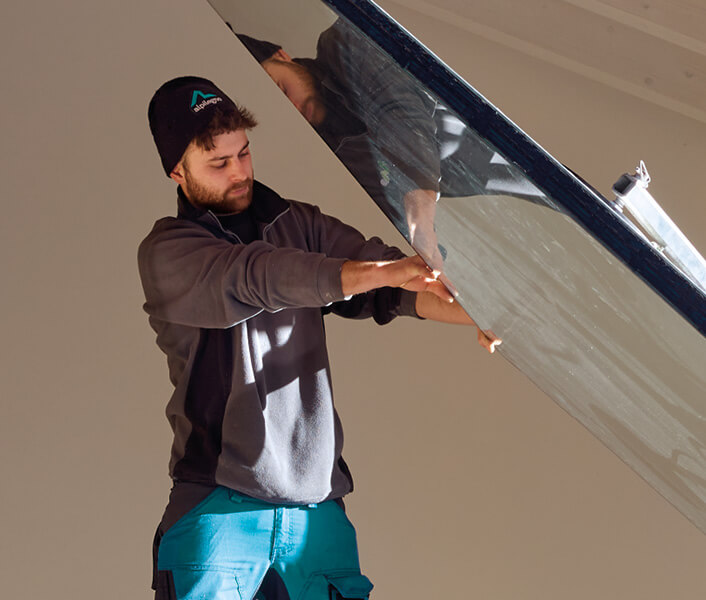 laying:
we do it
just perfect